A Commonly Overlooked Aspect of Successful Fundraisers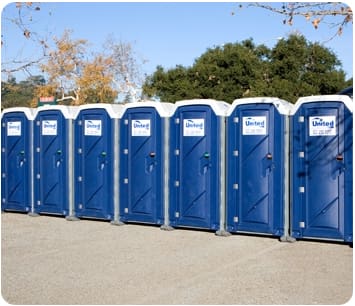 Schools, churches, and nonprofit organizations routinely hold community fundraisers. Larger fundraisers are often more successful when they are held outdoors. Walks, runs, cook-offs, and charity poker tournaments are some of the most successful fundraisers for these groups. The reason these events raise so much money is because they last all day, or in some cases, several days. Of course, this means that sufficient bathroom facilities are needed at these fundraisers.
Nonprofit groups want to reduce costs related to hosting a fundraiser. This is why many appreciate the benefits a porta john rental provides to event organizers and supporters alike. You can easily supply the required bathroom accommodations by renting portable bathrooms and sinks. Because you want to make sure as many people as possible attend your fundraiser, it is important that you have handicap-accessible portable bathrooms available as well.
In addition to meeting legal requirements, an added benefit nonprofits derive from a porta john or porta potty is that you can have them placed in strategic locations at your event. The more convenient they are, the more likely attendees will have a good time, which can increase donations to your fundraiser. You want to have as many as needed to prevent long lines from forming. In addition to installing portable sinks near the portable restrooms, it is a good idea to have a few extra installed in high traffic areas at your event.
Depending on the type of fundraiser you are hosting and the exact location of the event, you may be required to get permits to have the portable units installed. In certain jurisdictions, portable units are no different than small buildings and the city wants to know about them before they are installed. It is unlikely your request for a permit will be denied, it really is more of a notification process.
Renting a porta john for your fundraiser is convenient. It means less work for you since the rental company handles all installation and removal activities. Beyond selecting the type of portable bathroom you want, you have little to do after you sign the rental agreement.
Having a porta john at your fundraiser can also save you money. While there may be bathroom facilities near your event, you might have to pay to allow your attendees access. And this often means you are liable for any damage done to the property, which is a financial burden you can do without. It is better to hire a good rental company to handle your portable bathroom needs.
If you're uncertain on how many porta johns your fundraiser will need, try our portable toilet event planning calculator.