Call 1-800-Toilets for Hurricane Harvey Assistance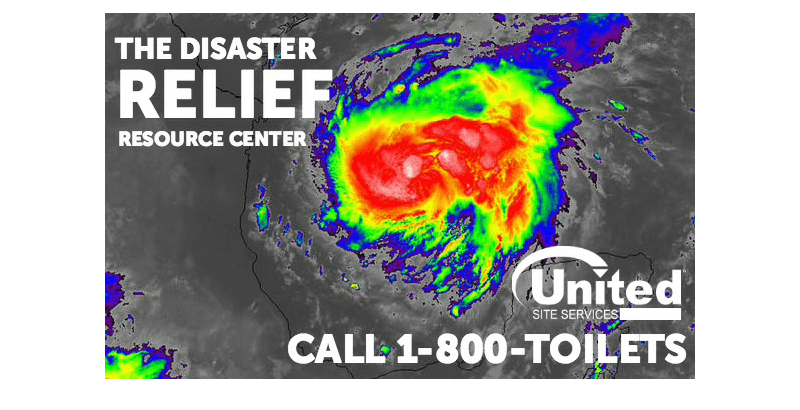 FOR EMERGENCY PORTABLE RESTROOMS, RESTROOM & SHOWER TRAILERS OR TEMPORARY FENCING, PLEASE CONTACT:
Contact: Rollin Kay
Phone: 508-250-4919 or 1-800-TOILETS
Email: rollin.kay@unitedsiteservices.com
We have the ability to quickly move assets into an afflicted area, set up a route infrastructure and provide complete professional service with skilled employees to all areas affected by Hurricane Harvey.
Our unique self-contained mobile communications center enables us to set up complete satellite communications in a devastated area, providing telephone and internet services and enabling us to operate with uninterrupted service. No other portable sanitation company has this specialized capability.
PREPARE NOW FOR POTENTIAL EMERGENCIES!
While we will respond quickly to almost any situation, we can do this faster and more efficiently for customers who have pre-arranged for our services.
We routinely work with organizations to design comprehensive, advance emergency relief plans that will ensure maximum efficiency during Hurricane Harvey.
Contact our local Account Manager Rollin Kay at 508-250-4919
HURRICANE HARVEY COVERAGE
*Market Impact Summary courtesy of Industrial Info Resources