Call 508-250-4919 for Hurricane Florence Assistance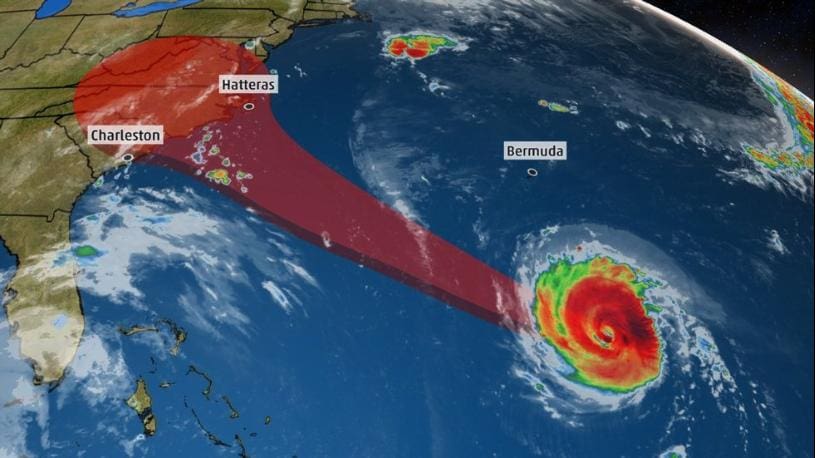 FOR EMERGENCY HURRICANE FLORENCE PORTABLE RESTROOMS, RESTROOM & SHOWER TRAILERS OR TEMPORARY FENCING, PLEASE CONTACT:
Contact: Rollin Kay
Phone: 508-250-4919 or 1-800-TOILETS
Email: rollin.kay@unitedsiteservices.com
We have the ability to quickly move assets into an afflicted area, set up a route infrastructure and provide complete professional service with skilled employees to all areas across North Carolina, South Carolina, Virginia and other areas affected by Hurricane Florence.
Our unique self-contained mobile communications center enables us to set up complete satellite communications in a devastated area, providing telephone and internet services and enabling us to operate with uninterrupted service. No other portable sanitation company has this specialized capability.
PREPARE NOW FOR POTENTIAL EMERGENCIES!
While we will respond quickly to almost any situation, we can do this faster and more efficiently for customers who have pre-arranged for our services.
We routinely work with organizations to design comprehensive, advance emergency relief plans that will ensure maximum efficiency during Hurricane Florence.
With one call, you can make sure that your responders have everything they need to keep poor sanitation from making a disaster worse.
United Site Services can be your one stop source for portable shower rentals, up to and including 53-foot shower trailers that offer private shower stalls for as many as 16 people at a time.
To prevent the spread of disease-causing bacteria, USS also offers standard porta-potties, heavy-duty restroom trailers that look and work like a traditional indoor restroom, and even ADA compliant portable toilets.
USS has the experience and resources to support your entire response.
In addition to portable toilets, showers, and other sanitation services, you can depend on USS, and our decades of experience helping people like you recover from all types of disasters, to quickly provide what your responders need, including:
Temporary power – from generators to temporary power poles, our service team can provide electricity for clean-up efforts, safety lighting, and much more
All types of emergency fencing – United Site Services can guarantee next day delivery (same day, in some cases) of anything from free-standing barricades to keep people away from unsafe structures and areas, to post driven chain link fence to secure recovery team work areas and equipment
Storage – Help displaced families gather and store their belongings, and give your first responders a secure place to keep bottled water, medical equipment, food and other essential supplies
Three more reasons to rely on USS when disaster strikes.
What you need, when and where you need it. We have over 100 locations across the country, stocked with over 200,000 emergency portable toilets and restroom trailers that can be delivered anywhere in the continental U.S. in 24 hours.
Decades of experience. We've helped organizations recover from earthquakes, tornadoes, floods, industrial accidents, forest fires, and more. We know how to meet the standards of FEMA, the Red Cross, and other relief agencies.
Trusted to perform. USS is the ONLY company of our kind to be awarded a GSA contract to provide portable showers, restroom trailers, and other emergency portable toilet services to our federal government.
Contact our local Account Manager Rollin Kay at 508-250-4919