Loading ...
COLLAPSE
The Biggest Part of USS…is YOU!
reset
Sign Up for Job Alerts
Join our talent community to stay up to date with USS as a potential employer and to receive job alerts.
What's In It For You?
Paid Holidays
We observe six national holidays each year
Vacation Time
Whether you're full-time or part-time, you can accrue paid vacation time
Personal Day
You also get an extra paid 'personal day'. What you do with it is, of course, personal
Health Care
Medical, Dental and Vision insurance comes as standard at USS. But we do our best to keep you fit and healthy too
401(k) Savings
Saving for the future is common sense, and at USS we match your payments towards your retirement
Employee Assistance Program
Life happens to the best of us, so to help with personal problems both at home and work we offer EAP support to all staff
Life and AD&D Insurance
Without being ghoulish, should the worst happen, your family will be in good hands with up to $500,000 in coverage
Short-Term Disability
USS supports you financially should you be unable to work because of a disability
Flexible Spending Account
Save money tax free for daycare or extra health benefits through an FSA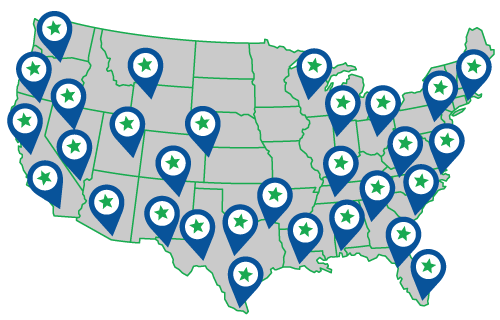 Our Diverse Workforce
With over 90 locations across the continental U.S. and over 2,900 trained professionals, our workforce is as diverse as the customers we serve. We pride ourselves on being a human-centered company that encourages and appreciates diversity in all its forms – from associates, to customers, and to the communities we do business in.