[Case Study] How Do We Serve Large Scale Venues Like New Hampshire Motor Speedway?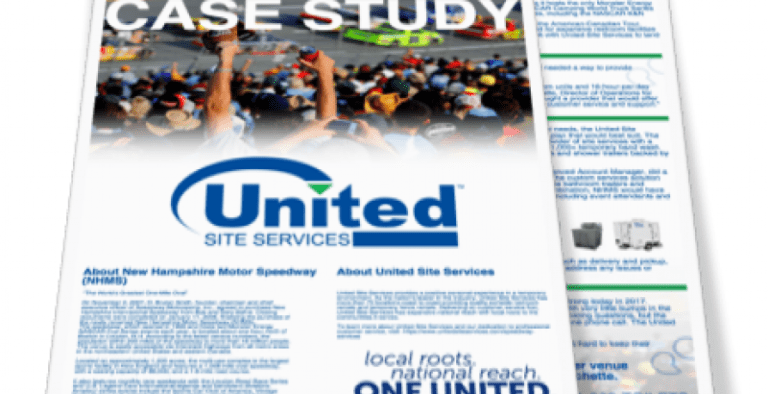 United Site Services provides outstanding service to hundreds of thousands of guests at New Hampshire Motor Speedway
Overview:
Opened in 1990, New Hampshire Motor Speedway (NHMS) is a multi-use complex located about one hour north of Boston, Mass. in Loudon, N.H.
Comprising approximately 1,200 acres, NHMS is the largest sports and entertainment facility in New England with a seating capacity of 88,000 and features a 1.058-mile oval speedway and a 1.6-mile road course.
Each year, the Speedway welcomes hundreds of thousands of guests as it hosts the only Monster Energy NASCAR Cup Series, NASCAR XFINITY Series and NASCAR Camping World Truck Series events as well as several regional professional racing series, including the NASCAR K&N Pro Series East, the NASCAR Whelen Modified Tour, and the American-Canadian Tour.
With all the events, activities and guests at NHMS, there is a need for expansive restroom facilities. 
"We needed a partner that could provide large quantities of portable restroom units and 16-hour-per-day service during our large NASCAR event weekends. In addition to these requirements, we were in search of a provider that would offer these units and services at a reasonable price, and backed with high-quality customer service and support," said Tom Blanchette, Director of Operations for New Hampshire Motor Speedway.
…
HOW DO WE SERVE "THE WORLD'S GREATEST MILE"?  Let's explore the story of how NHMS came to work with United Site Services to tend to this great need. Click here to download the case study and find out!