Portable Sanitation Equipment for Hurricane Disaster Recovery
Hurricanes — also known as tropical cyclones — are dangerous, destructive weather events whose areas of devastation can range from several hundred to more than a thousand miles. In the U.S., hurricanes typically occur in "hurricane season," a six-month period that runs from June 1st to November 30th.  According to the National Hurricane Center, an average Atlantic hurricane season includes 14 named storms, 7 hurricanes, and 3 major hurricanes (defined as hurricanes exceeding Category 3 in severity).
Hurricanes cause destruction, and losses that can range into the billions of dollars. For example, Hurricane Katrina, in 2005, and Hurricane Harvey, in 2017, each caused about $125 billion in damage in Louisiana and Texas.
While the U.S. states considered most at risk of hurricane damage are in the South and Southeast, destructive hurricanes have also occurred in northern states. This means that even if your area is not a frequent target of hurricanes, you should be ready for them and have a recovery plan in place well in advance – just in case.
To learn more, call our Contact Center Team at 1.800.TOILETS to help you determine the best solutions to fit your disaster emergency preparedness plan. You can also request a quote online here.
Health, Hygiene, and Sanitation Concerns After a Hurricane
Beyond the property damage caused by hurricanes, disease outbreaks can occur in the aftermath as survivors crowd shelter areas, drink contaminated water, or are exposed to it.
Portable sanitation equipment such as portable sinks, hand washing stations, shower trailers, and portable toilets can play a vital role in the aftermath of a hurricane by improving sanitation and hygiene, as well as providing some measure of comfort for first responders and hurricane victims.
USS is Ready
USS has locations coast-to-coast across the United States with an extensive inventory of emergency portable toilet and restroom trailer units that can be delivered to a hurricane-affected area anywhere in the continental U.S. within 24 hours.
We have in-depth experience responding to emergencies and have what it takes to efficiently coordinate with federal, state, and local authorities charged with hurricane recovery efforts.
While coordinating with us before a hurricane arrives isn't always an option, when you receive warning, we are here to help make sure your needs are met. Contact us as soon as possible so we can design a comprehensive advance emergency relief plan and ensure we are as efficient and prepared to respond to you as quickly possible.
To discuss your emergency portable toilet needs contact one of our experts at 1-800-TOILETS.
Portable Sanitation Equipment Useful in Hurricane Recovery
United Site Services offers the following portable emergency equipment suitable for use in the aftermath of a hurricane:
USS also provides temporary fence solutions, which can be useful in the aftermath of a hurricane for restricting access to destroyed or damaged property, which can protect both the property and the public.
Helpful Links for Disaster Relief & Emergencies:
National Hurricane Center
https://www.nhc.noaa.gov/
National Weather Service
http://www.weather.gov/
Federal Emergency Management Agency
https://www.fema.gov/
Department of Homeland Security
https://www.dhs.gov/
DisasterAssistance.gov
https://www.disasterassistance.gov/
American Red Cross
http://www.redcross.org/
Most popular for Hurricanes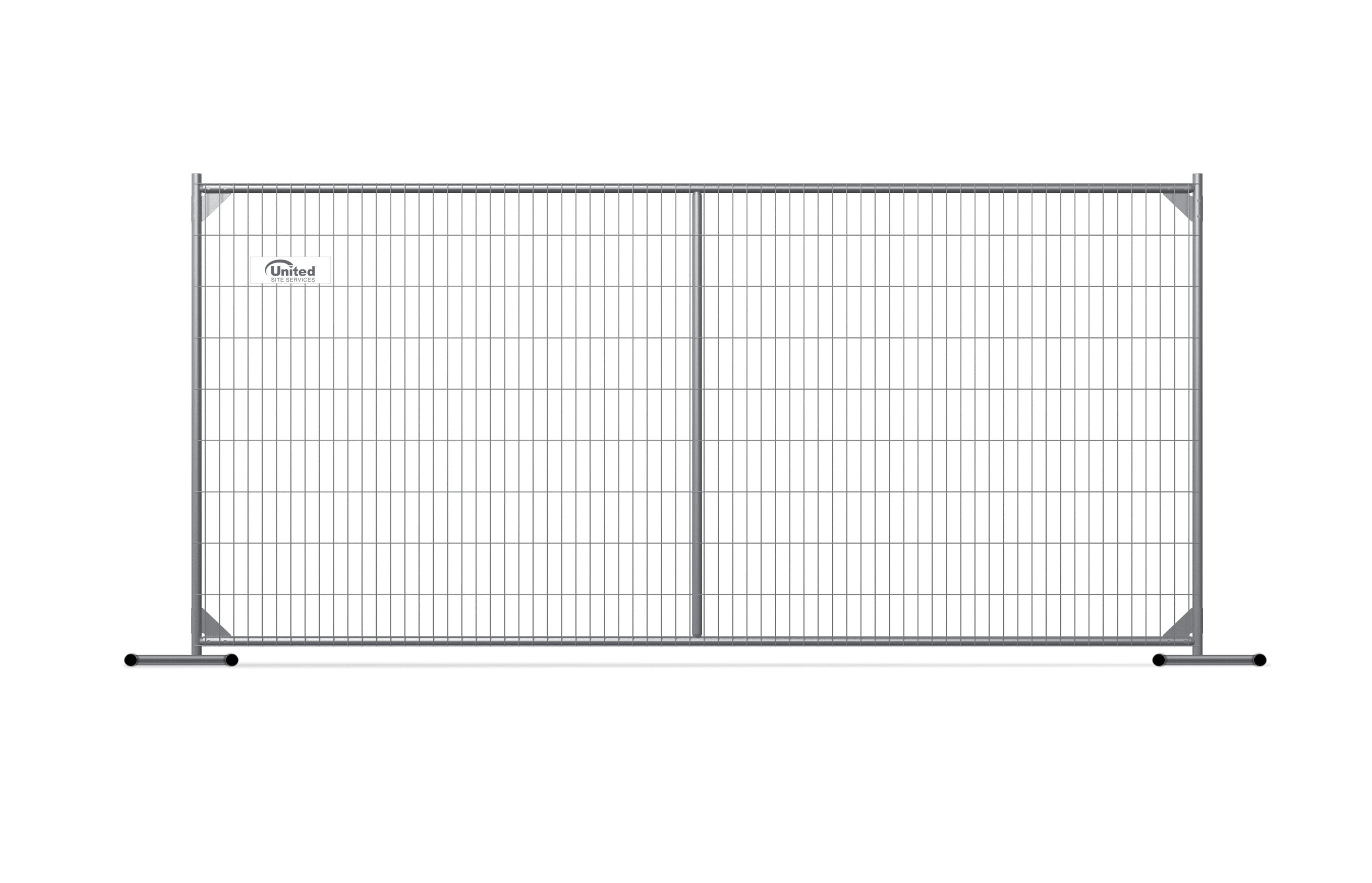 Temporary Fence
Our temporary fence panels are the ideal solution for directing crowds or sectioning-off areas during construction or events. United Site Services' temporary fence panels offer a secure and safe solution that is simple to erect and re-position, and comes in sizes to suit your needs. Whether you're looking for construction fence panels to screen and secure a large site, or fence rentals to corral crowds at a local event, our temporary fence panels are here for you.
What our customers are saying...
SERVICE is the key word in describing United Site Services. We have appreciated their attention to detail in working with us for the planning of our event, the Denver Marathon, and especially for their services provided on race day.
Got a hold of me right away, listened to what I needed and got me what I needed. Understood my budget and got me the toilets at a very reasonable price. The staff in the San Jose office were very nice and easy to deal with.
Matt Z., San Francisco, CA
United provided an immediate response, and went above and beyond to help me work within the bride's budget. I plan to work with this service many times in the future for my event planning business!
Jennifer K., Lexington Park, MD
The Port-a-potty was clean and was the hit of the party which was themed "Under Construction." The delivery was on time and the people I made contact with (including the delivery guy) were very professional. I would definitely call them again should I need a porta-potty.
Tom C., St. Petersburg, FL
We would like to thank you for your services at this year's Preakness Stakes.
Your equipment that you provided was clean, up to date and well stocked. Everything arrived on time and was set up with no problem and to specification.
Ben H., Maryland Jockey Club
In my four years as VP of Operations at New Hampshire Motor Speedway (NHMS), United Site Services, Inc. has consistently delivered excellent service. They've provided hundreds of portable toilets, VIP trailers, camper pumping, and 100,000 gallons of septic removal before each event. Their dedicated local team ensures event success, rain or shine.
John Z., NHMS V.P. Operations
Thank you for your invaluable support at Naval Air Station Patuxent River's Air Expo '09, featuring the Blue Angels, Golden Knights, and more. Your dedication ensured a safe environment for over 111,000 thrilled guests, making the event a resounding success. Congratulations on a job WELL DONE!
Andrew M., Patuxent River, MD
United Site Services delivered as promised, arriving on time, offering friendly and helpful service. Despite being a small town, they treated us with professionalism, not hesitating to help. They made us feel valued, regardless of the project's size, providing a wonderful experience. Thank you!
At the Niles Antique Fair, I managed a Boy Scout fundraiser, operating a parking lot. Your portable toilets received numerous compliments for their quality and comfort, even from seasoned scouts and adults. Your company excels in a service that most people would like to forget.
I want to take a second to let you know that I have used United on 90% of our projects for the last 5-6 years and we have been 100% satisfied with the service we have received. I know that with the current market conditions, price is first and foremost in making the decision on who to go with. I do believe if you end up choosing United you will not be disappointed.
I want to commend your outstanding service during the 2002 SUN 'n FUN fly-in. You played a pivotal role in its success, and the low service call rate, despite 500+ portable toilets, is a testament to your excellence.
Thanks United Site Services! During our event, we had unexpected rain overnight disrupting our plans, but they swiftly delivered replacement units, saving the day. They'll be our first call for next year's event.
Steve Drew, Foxborough Founders Day, MA
United Site Services consistently delivers 5-star service. Over our 5-year partnership, they've never disappointed. Whether it's last-minute or after-hours, they're reliable. Their customer service team and drivers are professional, friendly, and timely.
We just used two restroom trailers at the Landis Beer and Wine Festival and WOW the guests loved them.