Restroom Trailer Rentals: Comfort, Luxury and Class for Your Event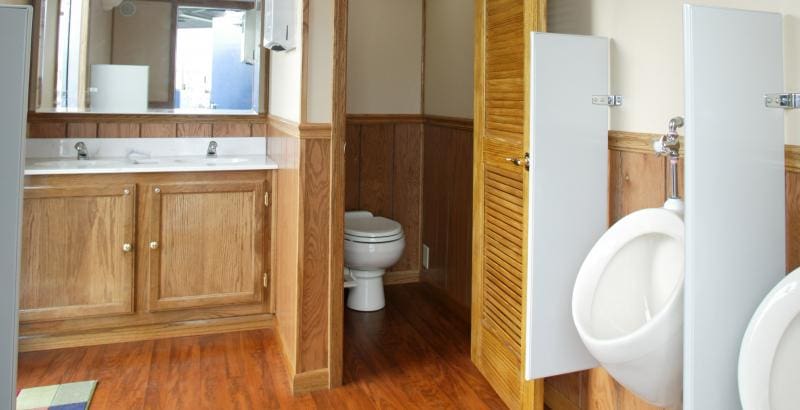 So you are planning an outdoor event, have you thought about the restrooms? You are going to have to provide washroom facilities for your guests. Sometimes there are facilities on-site but they aren't always adequate for the size of the event. Other times there are no facilities. You could just rent porta potties, but the restroom trailers offer much more comfort. Why not impress your guests with restroom trailers? Keep reading to learn about renting restroom trailers.
Restroom trailers are available in different sizes and styles. This is great for you the event planner because it offers you multiple size and feature options for multiple budgets. You'll be able to choose the right restroom trailer for the size of your event without having to pay for more than what you need.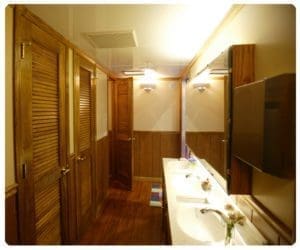 Restroom trailer rentals are perfect for weddings, family reunions, anniversary celebrations, and other private parties. But they are also useful to anyone who is organizing a concert or festival, fair, or sporting event. Many times these events are held in places like parks where there are inadequate facilities or none at all. Restroom trailers are also handy after a natural disaster such as a tornado, earthquake or fire.
Restroom trailers can be rented for any length of time. It might be a night, a weekend, a month, or a longer period of time. Sometimes there are discounts for longer periods of time. There is no need to lock into any contracts.
You can decide where you would like the restroom trailers placed. The provider will place them where you request. Remember to obtain any necessary permits in advance and make sure where you are planning to place them is okay with landowners or municipalities. When your event is over, the provider will come back and pick up the units. During the time you have the restrooms, they will return to empty and clean the washrooms per their schedule.
A mistake that is often made by event planners is to underestimate the number of washrooms that will be needed. There is nothing worse than long lineups or facilities that become unavailable because they are at capacity before the next scheduled cleaning, leaving guests without enough facilities. Your guests will appreciate you having enough facilities. In fact, it is better to have too many facilities than not enough.
Tip: Call our event planning experts at 1-800-Toilets. They will help you to determine exactly how many restrooms you will need for your specific event based on a few factors including length of event, number of guests, amount of food and drink and more.
Trailers are more expensive to rent than just standard porta potty toilets. Depending on your budget, you might opt for the more basic option. One thing is for certain, restroom trailers are a great way to impress your guests – taking your outside event up a notch – at least when it comes to washroom class.
Do not leave booking your restrooms until the last minute. Planning in advance will save you tons of headaches. Request a Restroom Trailer Rental quote online now.