Restroom Trailer and Shower Trailer Rentals: Water and Power Requirements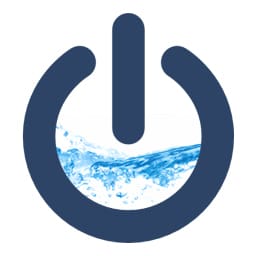 So you need to rent a portable restroom trailer for your upcoming wedding, VIP event, or festival? Or perhaps you are looking for a shower trailer rental? Where do you start? What do you need to know about the placement, water, and power requirements? The following are some helpful tips to get you on the road to a successful trailer rental for your event or job site.
What is a good location on my site for trailer placement?
This path or area identified should be checked and clearly marked for obstacles, so that there are no possibilities of property damage (e.g. shrubbery, septic systems, sprinklers). Also consider the availability of water and power within 50 feet of placement – which we will explain shortly.
What are the water requirements for restroom and mobile shower trailer rentals?
A water source is required for proper operation. First, the best option for water supply to a trailer is a standard spigot and garden hose connection. Another option is to order a holding tank and water pump with your rental and have it filled with non-potable fresh water. This water system will need to be monitored, and filled as needed. We typically recommend 250 – 300 gallons of water for 340 – 275 guests at a 6-hour event. For showers, the average shower takes approximately 7 minutes and consumes 15 gallons of water.
Will I need to have an easily accessible power source for the trailer and what are the requirements?
Generally, you will need access to a main power source within 50 feet of the front of the trailer location. A 20-amp/110 volt dedicated power source is required. Larger trailers require three or four separate 20 amp/110 volt outlets, while smaller units require one or two. If you are not within 50 feet of an outlet you still have two additional options. First, the trailers can be operated off of a generator. The second option is renting a solar powered trailer which can operate without being hooked up directly to a power source. The solar option has a limited time of usage.
At United Site Services, we have a wide range of trailer options with different power requirements. The best way to determine what type of trailer rental you will need for your event or job site is to contact one of our trailer specialists that can help you determine the best trailer to meet your needs. Call 1-800-TOILETS (1-800-864-5387) or request a quote online.