Top Outdoor Event Trends: 2017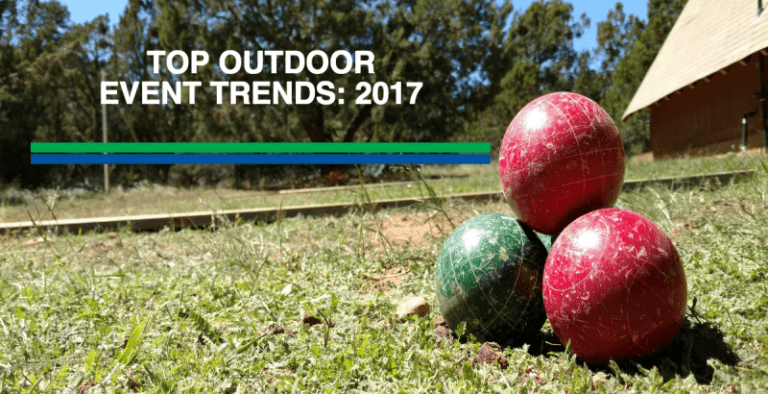 Planning an outdoor event or two this summer? Well, some very cool things are happening when it comes to planning these types of events, and United Site Services has the scoop!
See our list of this season's top outdoor event trends:
COMFORT IN STYLE
Depending on the weather, keep light blankets or personal handheld fans on hand. 2017 outdoor events are all about decadent comfort with style.
RUSTIC ELEGANCE
Mason jar candles are still lighting the way. If you use candles for rustic decor, be sure that they can withstand the wind and won't be knocked over easily.
WHEN YOU GOTTA GO…
Luxury bathroom trailers provide elegant fixtures, mirror & accents. This summer's events will benefit from climate controlled trailers with excellent lighting bringing your event from day to night.
GO RETRO WITH ACTIVITIES
Provide old fashion lawn games like bocce ball, bubbles, hula-hoops, slip n slides and other fun activities that allow your guests to let loose and get nostalgic outdoors.
THINK OUT OF THE FLOWER BOX
Natural accents are always a hit. This year we are seeing more succulent plants, cactus, cotton and other local foliage. Another emerging trend is to make these decorative items take-away gifts at the end of the party, to remember the occasion!
Planning an event? Start here by checking out our restroom trailer rentals.
Ready for a quote? Click here.