Loading ...
COLLAPSE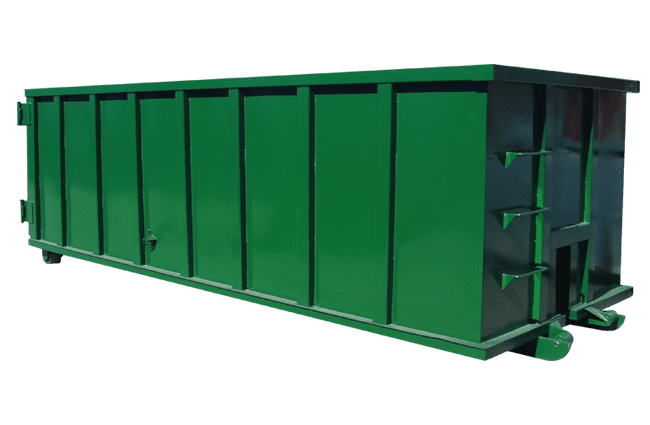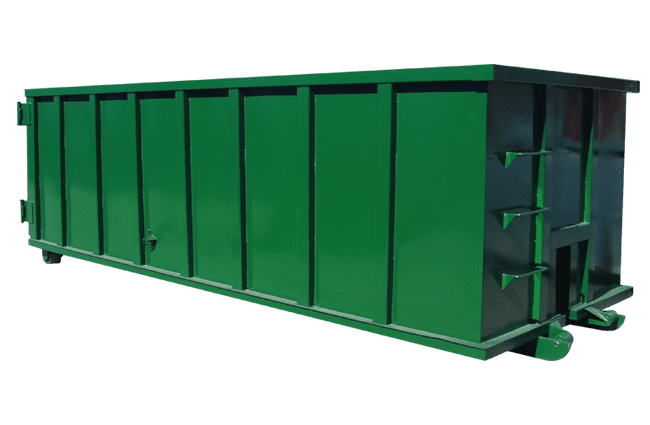 30 Yard Dumpster Rental
Roll Off Dumpsters
30 Yard Dumpster Rentals                                          
When it comes to removing debris, be sure to first remove the hassles—by turning to United Site Services (USS) for a 30 yard dumpster rental.
Our 30 yard dumpsters are designed for whatever type of medium-sized construction project you've got, whether you're engaged in commercial construction or a residential job. And they're backed by USS's exemplary level of service that ensures the process is fast, easy and convenient for you.
6 Leading Uses for 30 Yard Dumpster Rentals
Our customers frequently use their 30 yard dumpster rentals to:
Ensure construction and demolition sites are cleaner and safer—quickly and easily bring mobile 30 yard dumpsters on and off site to get the job done right
Take care of municipal solid waste, whether you're holding a temporary event or you need the 30 yd dumpster rental for ongoing disposal
Serve as a general waste dumpster—our sturdy units with 30 yard dumpster dimensions are ready for whatever you throw into them
Maximize recycling efficiency—you'll find a 30 yard dumpster rental is ideal for larger recycling challenges
Remove scrap metal, with a tough-as-nails (actually, tougher) 30 yd dumpster that's resilient enough to handle practically anything
Withstand corrosive industrial waste—these types of materials are often unavoidable in industrial projects, and our 30 yd dumpsters can totally withstand them
30 Yard Dumpster Rentals Backed by Superior Service
Why risk doing business with a cut-rate dumpster supplier who's here today and gone tomorrow? Instead, rely on United Site Services, a rock-solid organization with more than 90 regional offices around the U.S. and a dedicated team of professionals that serves over 115,000 customers annually.
But of course, those are just the numbers. The thing that really matters most is we're here for you when you need us, and will always come through for you with the speed, expertise and reliability you expect and deserve.
And keep in mind, we have lots of resources—and inventory. So when it's vital you quickly have a 30 yd dumpster on site, you'll get it, without ever being left high and dry.
Are the 30 yd Dumpster Dimensions Right for YOU?
Talk to us. Our experts can tell you whether a 30 yard dumpster rental is the right choice for your project, or whether a different sized dumpster offered by United Site Services is better suited to your requirements.
We won't try to sell you more than you need. We'll ensure that when our truck arrives on your property or site—and delivers your 30 yard dumpster (or any other sized unit)—you'll have the dumpster that fits your project to a tee.
Fits Within Your Budget Too!
Even though you'll get a top-quality 30 yard dumpster backed by the best service in the business—you don't have to pay a price that takes too large a chunk out of your budget.
You'll find our prices are reasonable. That's a key factor in why our units with 30 yard dumpster dimensions are so popular for residential and commercial projects—among homeowners, contractors, site managers, and anyone else who needs to ensure an efficient and orderly workflow from start to finish.
In every case, when we provide quotes to our customers, we calculate an affordable figure—with a price structure in which rental prices vary from region to region, and fluctuate based on a variables such as fuel and disposal.
How much will your 30 yard dumpster rental cost?
Start your quote by selecting the right products for you or call our customer care team at 1-800-TOILETS (800-864-5387)
30 Yard Dumpster Dimensions:
Length: 22'*
Width: 8'*
Height: 5'9"*
That's plenty of dumpster. In fact, a unit with 30 yard dumpster dimensions can hold 4,950 pounds of debris—approximately 2.5 tons.
Note the substantial height of a 30 yard dumpster, which makes it particularly useful for holding items that are long and bulky, such as home or office couches, rolled-up carpet, and any other large objects you need to dispose of.
*30 yard dumpster designation is based on cubic yards, which is length x width x height, all divided by 27. The designation does NOT mean 30 yard dumpsters are 30 yards long.