Loading ...
COLLAPSE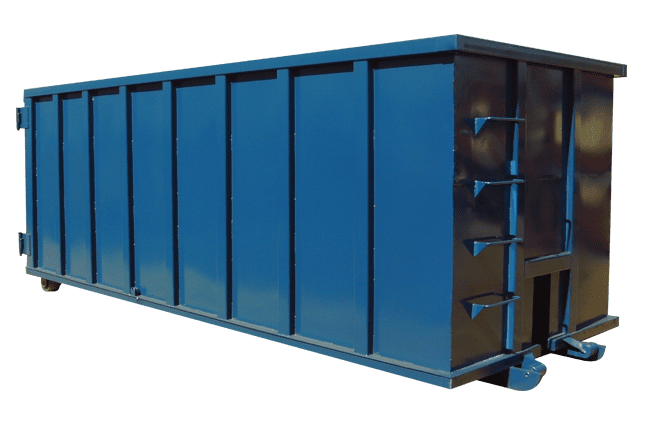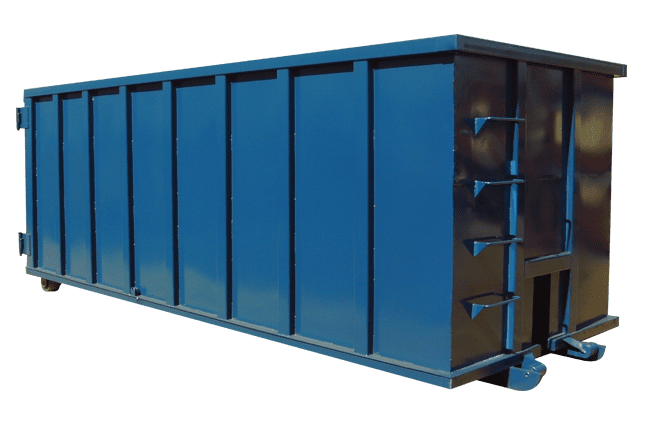 40 Yard Dumpster Rental
Roll Off Dumpsters
40 Yard Dumpster Rentals
When you're working on a large construction project, rely on United Site Services (USS) for the 40 yard dumpster rental you need.
We're talking commercial construction use here—jobs where you've got to contend with disposing large amounts of debris.
You won't find a better choice for your 40 yard dumpster than United Site Services, a national leader in dumpster rentals of all sizes, backed by customer service that sets the industry standard for excellence.
Total Versatility, All the Time.
For your next commercial job, book your 40 yard dumpster rental with United Site Services. Just tell us how many 40 yard dumpsters you need (we'll also be happy to help you figure that out), and we'll deliver dumpsters you can use for any number of purposes. Just a few of the many uses for a unit with 40 yard dumpster dimensions:
Construction/Demolition
Municipal Solid Waste
General Waste
Recycling
Scrap Metal
Waste-to-Energy (you may want to ask about our super-large 50 yard dumpster)
Corrosive Industrial Waste
Attention Contractors: We've Got You Covered.
If you're a construction contractor who has a lot of common building materials to get rid of, our 40 yard dumpster is perfect for you. Use a 40 yard dumpster to dispose of:
Metal
Wood
Drywall
Tiles
Carpeting
Or, if you're a roofing contractor, use a unit with 40 yard dumpster dimensions to hold the various roofing components that are being removed and replaced, including:
Shingles
Tiles
Panels
Metals/Flashing
With Our 40 Yard Dumpster Rentals, You'll Clean Up.
Yes, a sturdy unit with 40 yard dumpster dimensions helps you keep your site cleaner and safer.
But a 40 yard dumpster rental from United Site Services also helps you clean up in another way—with its affordability. At USS, our 40 yard dumpster rentals are designed to fit neatly within your budget.
We're committed to ensuring you pay a price that's reasonable and fair—precisely what you'd expect from a first-rate organization that has been serving contractors for more than 20 years. (During that time, rental prices for 40 yd dumpsters have tended to vary from region to region, with fluctuations based on factors such as fuel and disposal.)
Exceptional Service You Can Count On!
With your 40 yd dumpster rental, you get more than a dumpster. You get a wide range of industry-leading services from United Site Services that ensure you have a stellar experience from start to finish. We will:
Consult with you on the size of the dumpster you need (40 yd dumpster dimensions or otherwise), and the number of units
Give you pre-delivery tips on how much space to leave at your site for the USS delivery truck to drop off the 40 yard dumpster
Deliver, set up, service and pick up your 40 yd dumpster—quickly and efficiently (and always on time!)
Guarantee that you're served by highly-trained United Site Services professionals who take pride in their jobs and are dedicated to making your job as easy as possible
Ensure there are no surprises during the course of your 40 yard dumpster rental
National Reach, Local Convenience.
A 40 yd dumpster rental from United Site Services gives you the best of both worlds:
The peace of mind of knowing you're doing business with a nationwide company that provides 40 yard dumpsters and other temporary site services to more than 115,000 customers annually
The personal, close-to-home service of dealing with USS professionals who are based in our more than 90 local, neighborhood offices across the U.S. (near enough to you to ensure you get your 40 yd dumpster when you need it)
LOCK IN YOUR 40 YARD DUMPSTER RENTAL NOW
Get 40 yard dumpster rental prices and schedule your delivery at 1-800-TOILETS (800-864-5387) or submit your quote request today.
40 YARD DUMPSTER DIMENSIONS:
You want a big dumpster? You've got it. Our 40 yard dumpsters are designed to give you maximum space, and have the following expansive measurements:
Length:   22'
Width:      8'
Height:    7'9"
It's important to realize that a unit with 40 yard dumpster dimensions is measured in cubic yards, a 3-dimensional measurement that factors in length, width and height—as opposed to linear or square yards. Equally important, it can handle a weight of up to 5,760 lbs. of debris—heavy-duty in the extreme. Just load it in!