Why Does the 8 Point Service Plan Matter?
Bathroom humor never gets old but a providing clean and reliable portable toilet is no laughing matter. As any seasoned project manager will tell you, getting the right product you need, with the services you need, every single time is key to crew morale and productivity. That's why we created our unique 8 Point Service Plan. Our 1,500+ Service Technicians are trained in the industry's only 10-Point Service Plan that ensures consistent and safe sanitation services at every porta potty service location, every time.
It is the mission of United Site Services to be a reliable partner for every project manager. We invest heavily in training against our 8 Point Service Plan and spot check to ensure our customer service team is maintaining our superior standards of service.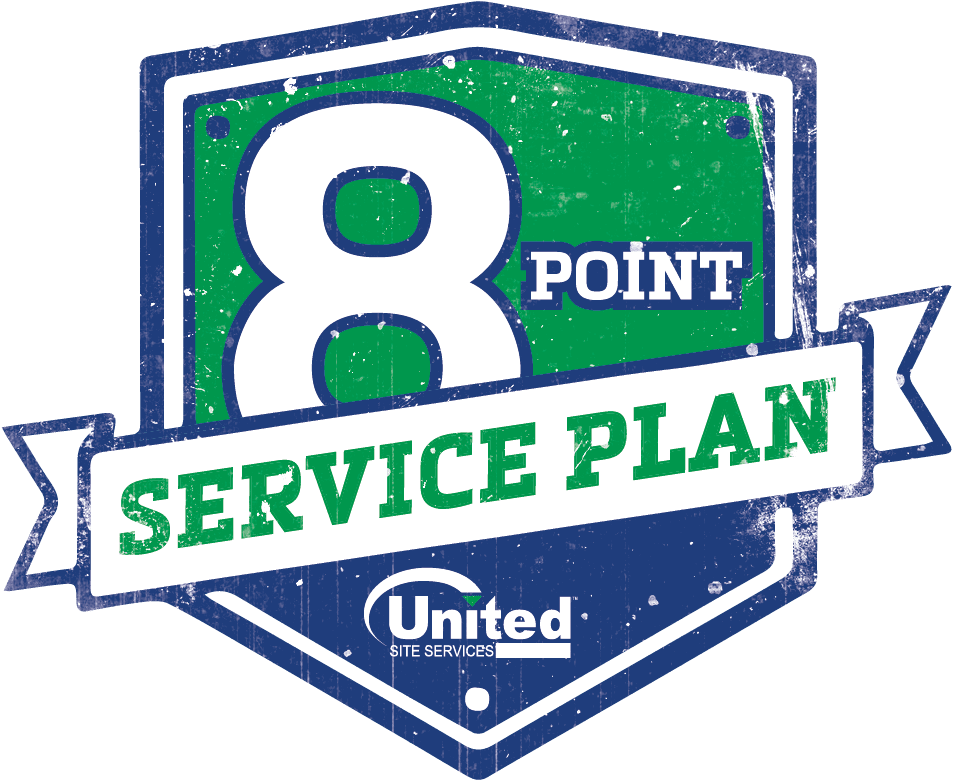 When Apple Inc. hired Rudolph and Sletten Construction to build their famed Apple Campus 2 (AC2)  in Cupertino, CA, the project had a 36-month scope and employed a crew of more than 4,300. A daunting project, with what would be an insurmountable challenge for any other site services provider. However, we at United Site Services had unique capabilities, a breadth of offering and unparalleled experience. We provided 300 restrooms, 76 sinks, 1 restroom trailer and 10 waste holding tanks that were serviced 3 times a week; meeting and exceeding customer requirements, every single service.
How did the reliability of the 8 Point Service Plan benefit the project?
"The toilet crew is dedicated to providing a positive experience for all toilet users. Every member of the toilet crew is very proud of the work they do and the service they provide. These workers are definitely the 'superheroes' of this project." –  Ben Harrison, Director of Facilities
To learn more about our 8 Point Service Plan, talk to the Service Tech working your site or click here.