Organizing a fall festival? Don't forget about the comfort and convenience of your visitors! Remember to rent porta pottys!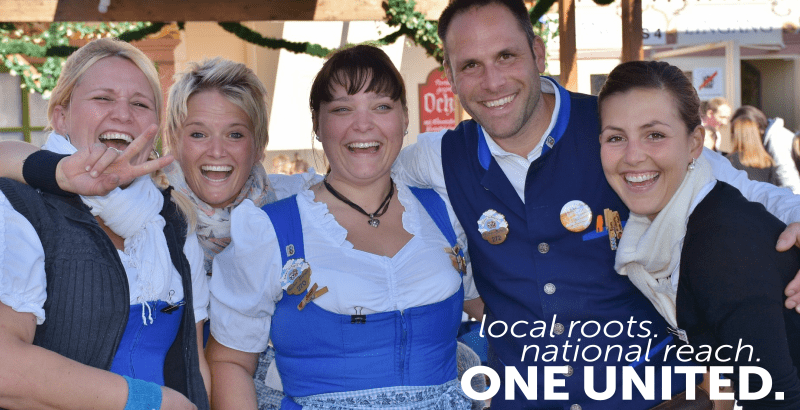 Maybe it's because we feel winter closing in. Maybe we just like to extend the fun of summer into the fall. Whatever the reason, Americans love a good fall festival. There are over 2,300 festivals – spanning days or even weeks – scheduled to happen all across the country this fall. And there may be no kind of festival more popular than a good old, American Oktoberfest!
Yes, Oktoberfest originated in Germany, where it really is a month-long, country-wide celebration. But Oktoberfest means beer, and we Americans like beer almost as much as mom and apple pie. In fact, according to the website Funtober, there will be nearly 500 Oktoberfest-themed events in the United States this fall!
That's a lot of people drinking a lot of beer and eating a lot of bratwurst. And when a lot of people drink a lot of beer, we all know what naturally happens next (other than bad group singing). Make sure you're prepared!
Rent your porta pottys from the most reliable, professional source: United Site Services.
When you need to rent porta pottys for your event, nobody else can offer you the selection, service, and reliability that United Site Services can. From our deluxe individual porta potty (our #1 rental for large events) to our Silver Series restroom trailers, you can choose from a wide range of solutions to meet the needs of any size crowd. No matter what porta potty solution you choose, our 4-station hand sanitizer stands let your event patrons complete their business quickly so they can get back to the fun!
And with our 8 Point Service Plan, you'll never have to worry about a dirty porta potty or portable restroom. The 8 Point Service Plan ensures clean portable restrooms are available to you by documenting the porta potty cleaning service process, equipping our service technicians with the best porta potty cleaning solutions, and holding our entire team accountable for ensuring this process is replicated every time.
Need temporary fencing for your event? We've got you covered there, too!
Chain link fencing panels, barricade fencing, and other crowd control fencing options are available from your local United Site Services provider (we have over 95 service centers across the country). Our delivery is reliable, the quality of our temporary fencing is dependable, and we have the fencing you need.
So, whether you're running an Oktoberfest, a harvest festival, or some other event, one call to United Site Services is all you need to satisfy site sanitation and fencing needs. Give us a call at 1-800-TOILETS to start putting together the right solution for you.